Budget 2019
UPDATE: 23 January 2019
Latest round of savings proposals agreed on 23 January:
Reduce primary school devolved school management budget.*
Increase class sizes threshold to a maximum of 30 pupils in Primary 2 and Primary 3.*
Reduction in secondary devolved school management budget.*
Any uncommitted devolved school management budget as of today's date will be allocated to general reserves fund.
Increase charges at Elgin Community Centre and revise staffing structure. Review in four months to see if savings are emerging.*
Close Auchernack and relocate staff and services to Forres House Community Centre. Revise staffing structure at Forres House.*
Close Keith and Lossiemouth swimming pools unless FitLife memberships exceed current targets by February 2019 budget meeting.*#
Remove the Active Schools and Sports Development programmes in all schools.*#
Close libraries in Burghead, Cullen, Dufftown, Fochabers, Lossiemouth and Tomintoul. Reduce library opening hours in Buckie, Forres and Keith. Reduce book, audio visual, reference books and online resources budgets. Reduce library and learning centre staffing.*#
Remove Essential Skills service which provides free learning in reading, writing and numbers to adult learners in Moray.*
Pursue different model of delivery for ESOL service which provides support to Moray residents who don't have English as their first language, to learn or improve their reading and writing, listening and speaking skills.*
Increase charges for musical instruction in schools to £699 per pupil, per year, for individual tuition and £490 per pupil, per year, for group tuition. Existing exclusions for SQA music students and those in receipt of free school meals will remain in place.
Close all remaining public toilets and promote comfort scheme.*
Reduce street sweeping.*
Close Gollachy recycling centre in Buckie – earliest April 2020.*
Introduce additional interment charge (burial fee) for non-Moray residents aged 18 years and above, from 1 April 2019.
Stop maintaining open grounds space on sites owned by non-profit organisations.
Stop maintaining open grounds space on the following sites where the owners are unknown:
High Street (Buckie), Seatown Road (Lossiemouth), Fife Street (Dufftown), Green Street Area (Rothes), Hendry's Green (Findhorn), Meikle Crook (Forres), Redcraig (Mundole), Woodlands Crescent (Elgin), West Street (Fochabers), Station Road (Garmouth), Station Road (Portgordon), West Road verge (Dallas), Garmouth golf course entrance, Steinbeck Road (Buckie), Redstone Play Area (Darnaway), village green (Tomnavoulin), Cliff Terrace  (Findochty), East and West Beach (Hopeman), Auld Bridge (Keith), tennis court area (Craigellachie).*
Reduce the frequency of grass cutting in housing areas and open amenity ground (not cemeteries). A strip of grass will be cut adjacent to path/pavement edges.*
Remove P1d routes from Priority 1 network. This will reduce the Priority 1 network for winter maintenance (including gritting) by 60km across 80 roads.
Increase harbour fees for recreational vessels at Portknockie, Hopeman, Findochty, Cullen and Burghead by 10 per cent.
Remove all remaining school crossing patroller provision.*
Introduce parking charges at additional locations Moray-wide.
Introduce a charge for school transport from the start of the 2019/20 academic year for those not entitled to statutory school transport. Cost per pupil £370 per academic year.
Reduction in Community Safety service including the removal of one community warden.*
* Workforce consultation required
# Subject to further consideration of the equalities impacts and mitigating actions with service users
Budget 2019-20
As one of our Corporate Plan priorities is to work towards a financially stable council that provides valued services to our communities, councillors have given the green light to progress more than £5 million of savings for next year.Engagement with the public and community groups will take place to influence how a number of savings are taken forward.
Select the Budget 2019-20 thumbnail to find out more about how we're funded, the savings agreed by councillors and recent investment in Moray.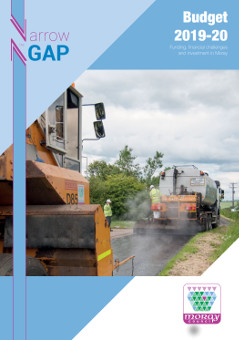 Click the image below to download the story so far, which sets out our May 2018 position and puts some context around the figures.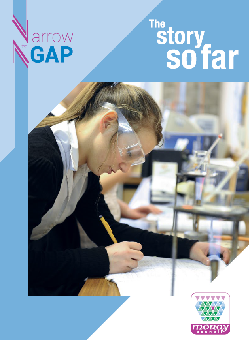 Read more about our services, including workforce and budgets, by selecting a thumbnail below.
Rate this Page