Budget 2019
At our budget setting meeting in February this year we managed the budget through a combination of savings, income generation, service redesign and transforming services some with the assistance of the community.
As one of our Corporate Plan priorities is to work towards a financially stable council that provides valued services to our communities, we are embarking on further engagement with you to get a deeper understanding of your priorities, needs and aspirations for our services and your community.
Come along to one of the following events to help us narrow the gap, and meet Councillors and senior officers, take part in group discussions and vote for your service priorities.
We'll be at these venues:
Thu 24 May, 7-9pm Buckie High School, Community Lounge 
Tue 29 May, 7-9pm Speyside High, Performance Room 
Thu 31 May, 7-9pm Forres Academy, Canteen
Bring your smartphone or tablet with mobile internet access. There will be help and alternative voting methods available.
Book your place: www.eventbrite.com/e/closing-the-gap-tickets-45799099339. Minimum pre-booked numbers are required to ensure events take place.
If you can't make these sessions, we're holding pop-up shops in other locations, at which you can vote for your service priorities:
Friday 25 May, 10am-4pm, Mid Street, Keith
Saturday 26 May, 10am-4pm, St. Giles Shopping Centre, Elgin
Monday 28 May, 10am-4pm, Lossiemouth Community Centre
These conversations are the first phase in a process where communities can prioritise council services. This autumn we'll engage again on specific proposals resulting from this. 
Take our budget engagement survey
Click the image below to download the story so far, which sets out our current position and puts some context around the figures.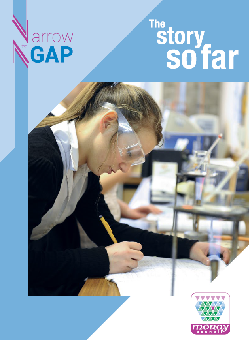 Read more about our services, including workforce and budgets, by selecting a thumbnail below.
Rate this Page