Budget 2019
UPDATE: 27 February 2019
Savings proposals agreed by councillors for 2019/20 budget
Staff reviewing and restructuring, including management posts and managing vacancies
Reducing overtime
Increased use of online services
Reducing building cleaning
Negotiating reduced fees with suppliers
Reduce admin grant for Area Forums and Community Councils
Reduce the award of discretionary rates relief to charities / businesses (as a result of this discretionary rates relief for charity shops has been withdrawn)
Introduce £36 annual charge for garden waste collection
Introduce charge to supply new builds with household recycling containers
Change opening hours of recycling centres. Recycling centres will open at 9am instead of 8am, Monday to Saturday.
Potential increased income from planning fees (set locally and nationally)
Introduce charge to recover cost of work for those not complying with planning enforcement.
Changes to approach for houses subject to house closure / demolition order to generate council tax and housing improvements.
Commercialise leisure service including increasing FitLife membership fees.
Cease grounds maintenance of privately-owned land.
Increase burial fees in line with Scottish average.
Introduce additional interment charge (burial fee) for non-Moray residents aged 18 years and above, from 1 April 2019.
Reduce grounds maintenance for cemeteries which have seen no burials for 10 years.
Reduce Speyside Way repairs and maintenance.
Reduce woodland management.
Reduce grass cutting in parks/seek sponsorship or other external funding for parks. This includes reduce grass cutting in Cooper Park, Grant Park, St Rufus Park, Lindsay Gordon Park, Cuthil Park, Buckpool Harbour, Alice Littler Park. A two-metre wide verge along path edges will be cut, with margins around play areas. This will comes into effect in 2020/21.
Reduce litter collection and shrub bed maintenance in parks as noted above.
Reduce grass cutting on rural footpaths.
Grass cutting and grounds maintenance more information
Charge staff for parking at HQ/Annexe in Elgin.
Introduce parking charges at additional locations Moray-wide.
Close museum service or transfer to Trust. If an external Trust cannot take on this service, it will cease in April 2020.
Reduce opening hours for out-of-Elgin access points, and reduce staffing levels at all access points.
Reduce primary school devolved school management budget.
Increase class sizes threshold to a maximum of 30 pupils in Primary 2 and Primary 3.
Reduction in secondary devolved school management budget.
Any uncommitted devolved school management budget as of 23 January will be allocated to general reserves fund.
Increase charges at Elgin Community Centre and revise staffing structure. Review in four months to see if savings are emerging.
Close Auchernack and relocate staff and services to Forres House Community Centre. Revise staffing structure at Forres House.
Reduce library opening hours in Buckie, Burghead, Dufftown, Fochabers, Forres, Keith and Lossiemouth. Cullen and Tomintoul libraries will remain open. Reduce book, audio visual, reference books and online resources budgets.
Reduce library and learning centre staffing.
Remove Essential Skills service which provides free learning in reading, writing and numbers to adult learners in Moray.
Reduce ESOL service co-ordination, which provides support to Moray residents who don't have English as their first language, to learn or improve their reading and writing, listening and speaking skills.
Increase charges for musical instruction in schools by 10%. Existing exclusions for SQA music students and those in receipt of free school meals will remain in place.
Reduce budget for musical instruments.
Reduce street sweeping.
Rationalise P1 gritting routes from 17 to 15.
Remove P1d routes from Priority 1 network. This will reduce the Priority 1 network for winter maintenance (including gritting) by 60km across 80 roads.
Increase harbour fees for recreational vessels at Portknockie, Hopeman, Findochty, Cullen and Burghead by 5 per cent.
Remove all remaining school crossing patroller provision.
Introduce a charge for school transport from the start of the 2019/20 academic year, only for those not entitled to statutory school transport. Cost per pupil £370 per academic year.
Reduction in Community Safety service including the removal of one community warden.
Reduce contractual overtime for janitors
Reduce funding for Moray's Community Planning Partnership
Reduce school cleaning hours
Increase commercial harbour fees
Reduce operational grant to Moray Leisure Centre by £60k
Budget 2019-20
As one of our Corporate Plan priorities is to work towards a financially stable council that provides valued services to our communities, councillors have given the green light to progress more than £5 million of savings for next year.Engagement with the public and community groups will take place to influence how a number of savings are taken forward.
Select the Budget 2019-20 thumbnail to find out more about how we're funded, the savings agreed by councillors and recent investment in Moray.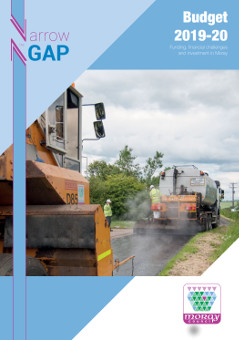 Click the image below to download the story so far, which sets out our May 2018 position and puts some context around the figures.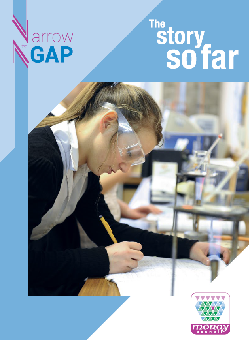 Read more about our services, including workforce and budgets, by selecting a thumbnail below.
Rate this Page