Money Advice Service
The Moray Council Money Advice Service, jointly funded by us and the European Social Fund, can advise you on how to get your debts back under control. Our advice is FREE and CONFIDENTIAL. Don't delay, contact us today on 0300 1234563 for an appointment with a Money Adviser.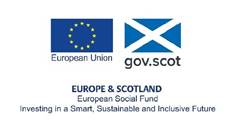 There are many companies who charge for money/debt advice. Many of these companies claim 'no up front charges' but care is needed. The choice is yours, but we advise using a free, independent service such as ourselves or the national agencies listed below.
Budgeting and Money Management Advice
Welfare MAP
The Welfare MAP points you to help and information with changes to the welfare benefits system, including how to claim, budgeting, housing, getting online and how to find a job.
Advice on Sanctions
This booklet tells you all you need to know if you have been sanctioned and  had your benefits reduced or stopped - Sanctions a Survival Guide (PDF)
Contact Us
Money Advice
The Moray Council
PO Box 6760
Elgin
IV30 1BX

0300 1234563
01343 563990
Rate this Page