Local Development Plan - Main Issues Report
Moray Council consulted on its Main Issues Report between November 2012 and February 2013. This was supported by a number of background papers.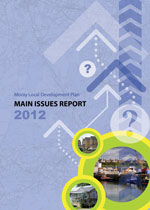 The representations received were considered by the Planning and Regulatory Services Committee (PDF) on 6th June 2013.The Proposed Plan was published in March 2014.
Rate this Page