Lord-Lieutenant of Moray
Contact
Chief Executive's Office
Address
The Moray Council, Council Offices, High Street, Elgin, Moray
Postcode
IV30 1BX
Telephone
01343 563520
Email
Hours
8.45am-5.00pm Monday to Friday
The Lord-Lieutenant of Moray is Major General Seymour Monro CBE LVO who was appointed Her Majesty's representative in Moray in 2020.  The Clerk to the Lieutenancy is the Chief Executive of the Moray Council.The Lieutenancy has a new website where you can find out more about its work, how to nominate those deserving of recognition, and the latest news or activities.
The Role of The Lord-Lieutenant
The fundamental principle concerning the office of Lord-Lieutenant is that he is Her Majesty's representative in his county and consequently it is his first and foremost duty to uphold the dignity of the Crown.  In this role he has wide discretion in how he carries out the tasks expected of him and those he chooses to undertake.
In general the Lord-Lieutenant will be following the example of The Queen and other members of the Royal family if he seeks to promote a good atmosphere and a spirit of co-operation by the encouragement he gives to voluntary service, and to benevolent organisations, and by the interest he takes in the business, industrial and social life of his county and the voluntary activity that goes on in it.  This aspect of the role is where the Lord-Lieutenant can have the greatest personal impact in the Lieutenancy.
The Main Duties of The Lord-Lieutenant
The Queen and Her Government expect certain duties of Lord-Lieutenants.  These duties may broadly be classified under the following headings:
•to arrange visits by members of the Royal family and to escort Royal visitors
•to represent The Queen, including duties with the armed forces and presenting certain honours, medals and awards
•to assess nominations for honour, both personal and for The Queen's Award for Voluntary Service, and to encourage good nominations for both
•to liaise with local units of the Royal Navy, Royal Marines, Army, Royal Air Force and their associated Cadet Forces
Additional Duties of The Lord-Lieutenant and his Deputy Lieutenants
•to nominate people for The Queen's Garden Party
•to promote The Queen's Award for Enterprise
•to attend Diamond Wedding events (60th)
•to attend 100th Birthdays
•to nurture links with the local authority and Police
•to attend Citizenship Ceremonies
•to attend funerals as representatives of the Lieutenancy
•to attend Remembrance Day Parades and other National Memorial events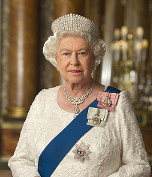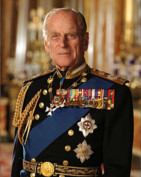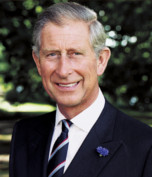 Rate this Page