Budget 2024/25
This page will keep you up-to-date on news and progress on Moray Council's budget for 2024/25 and beyond. You'll find background information, survey links and updates on decisions made by council on charges and the future of services.
Please take the time to look around and get involved.
A message from Council Leader, Cllr Kathleen Robertson:
Your councillors in Moray have been working in the background for over six months now to prepare a balanced budget for 2024/25. Like most of the 32 local authorities in Scotland, we're doing this with the backdrop of severe financial constraints, including:
Increasing demand for services
Increased inflation
Reduced funding from central government
Increased supply costs and global supply chain issues
Limited power to raise our own revenue
Continuing pressure from a post-pandemic economy
All your elected members are working with the express intention that our communities get the services they need. But the context above sets out how increasingly challenging that has become.
Moray is at a crossroads and we need help to choose which way to turn, not all roads lead to home and they're certainly not paved with gold.
We want to maintain a high standard of service for those we continue to provide but we need community input to help us work out what those services should be and how they can be delivered more efficiently. That's where you can help shape the future of the council.
I urge you to read the information in the documents on this page setting out the context for our next budget. It represents a realistic picture of the council's position, one that is shared by all other Scottish councils.
Every year successive councils in Moray say 'we have tough decisions ahead' and 'none of these decisions are taken lightly'. And every year we mean it. You'll have noticed services have already been reduced in many areas of delivery as we've made efficiency savings over the years. Unfortunately, all the indicators suggest that we have to make further serious changes to how the council operates, in order to balance the 2024/25 budget, so please take part in the consultation in any way you can. Your views are important and we'll be guided by you in looking to the future of Moray Council.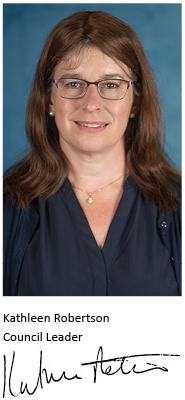 What next?
Just like our household budgets, the Council is experiencing soaring inflation and rapidly rising energy, goods and service costs. For example, in March 2023 we had to budget an additional £1.5m for our annual gas and electricity, a rise of 42% on the previous year. Costs like these continue to rise. We also need to keep a small margin within our budget for cost rises we know are coming but we don't know exactly how much they'll be – for example increased staff pay awards (agreed nationally).
When setting the budget in 2023/24 we knew that savings of £20.8 million would be needed over the next two years. By the end of June 2023 we had identified £1.8m of savings, bringing our projected budget shortfalls to £18.2 million in 2024/25 and a further £0.8 million in 2025/26.
The documents below help explain the full situation and next steps – click into them to find out more.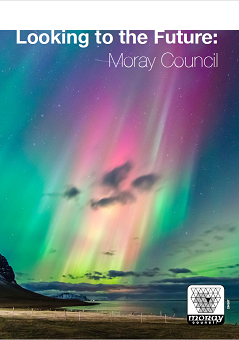 Service status posters
Rate this Page