Elgin Transport Strategy
The Elgin Transport Strategy aims to keep Elgin moving for the future, and to meet our growth needs to 2030.
Our vision through the Transport Strategy is to make sure that Elgin is a desirable, vibrant and healthy place to live, work and visit for all. Our transport network needs to enable Elgin to grow and develop as planned for in our Local Development Plan 2015. This includes more housing, school, leisure facilities and employment sites
What does the strategy cover?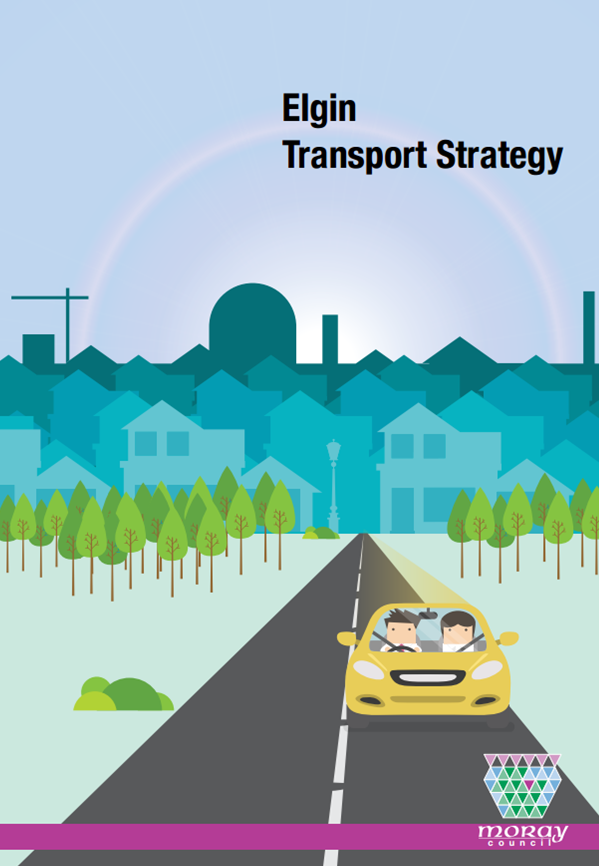 The Elgin Transport Strategy:
• sets out proposals for improvements to the transport network across the city over the next 13 years including roads, junctions, crossings and cycle routes

• develops ways to help people become more active, walking and cycling more often and promotes more use of public transport

• helps to shape the future development of Elgin by contributing to the next review of the Moray Local Development Plan

You can also view the Main Technical Report (PDF) and Appendix B to the Main Technical report (PDF).
If you have any problems downloading or viewing this document, please contact us on 0300 123 4565 or via email at transport.develop@moray.gov.uk
Elgin Transport Strategy 
The Elgin Transport Strategy was approved by the Council on Wednesday 9th August 2017. The following documents form part of the report to Council, and the main report can be accessed  here
Consultation Responses

The Elgin Transport Strategy was subject to public and stakeholder consultation. A description of the consultation process, questionnaire, stakeholder feedback and responses to the consultation are summarised in the links to documents below: 
ETS Consultation Appendix 1  Stakeholder Feedback for Committee Report V1.0
ETS Consultation Appendix 2 Consultation Process for Committee Report V1.1
ETS Consultation Appendix 3 Questionnaire Results V1.1
ETS Consultation Questionnaire Annex A V1.0
ETS Consultation Free Text Responses from Questionnaire Annex B_V1
ETS Consultation Individual Written Representations Responses Annex C_V1
Thank you to all those who participated.
Strategic Environmental Assessment

A Strategic Environmental Assessment (SEA) was undertaken to support the Elgin Transport Strategy. Public consultation on the draft SEA was undertaken, and the SEA updated to incorporate the comments received. Again thank you to all those who participated.
Elgin_Transport_Strategy_Appropriate_Assessment_V1.3
Elgin_Transport_Strategy_Environmental_Baseline_Assessment_V.1.3
Elgin_Transport_Strategy_Strategic_Environmental_Assessment_Environmental_Report_V1.3
ETS_Strategic_Environmental_Assessment_Post_Adoption_Statement_V1.1
What happens next?
We are now developing the programme to deliver all the schemes in the strategy. This includes sourcing funding for each scheme and detailed design work. We will publish more information on the website about the schemes, including information on how you can keep up to date with our plans and how we will be discussing detailed information with local residents and businesses.
Rate this Page