Licensing Board Statement of Policy for the Licensing (Scotland) Act 2005
The Moray Licensing Board's Statement of Licensing Policy
Welcome to the Moray Licensing Board's statement of policy page. The documents on this page explain how the Board will exercise its functions under the new Licensing (Scotland) Act 2005.
Section 6 of the Licensing (Scotland) Act 2005 requires every Licensing Board to publish a statement of policy each three years. This policy came into effect in 2007 and the current policy continues in effect until November 2023. 
The main current Policy document and the Appendices are listed separately below for ease of reference and more speedy downloads.
The Moray Licensing Board are currently reviewing it Statement of Licensing Policy for the period 2023-2028. To help with this review, the Board is seeking your thoughts on the current Policy Statement below. To have your say and share your views, please complete the short survey here: https://www.surveymonkey.co.uk/r/BPPPQ78 (takes approximately 10 minutes to complete). The survey can also be accessed using QR code: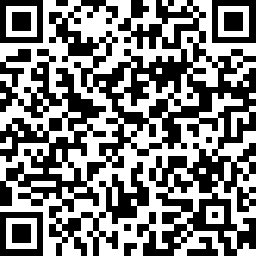 (all documents open in new windows)
Whisky Tasting Guidance
This guidance has been issued by Moray Council, in consultation with Police Scotland, following a request from business on the conduct of whisky tasting events. Businesses operating whisky tasting events are concerned that that they have to operate under a liquor licence and supply whisky in minimum measures of 25ml to comply with weights and measures legislation. Where whisky is supplied in the context of a genuine whisky tasting event and the marketing and other information provided to customers makes it clear that tasting, or sample, measures will be provided, then it is unlikely that the Council's Trading Standards service would take the view that full measures were required. Police Scotland will assess the need for a licence on a case by case basis with a pragmatic view being adopted where appropriate. This advice also applies to whisky tours and tutored tastings.
Alcohol etc (Scotland) Act 2010 & Challenge 25
It is a mandatory condition on every premises and occasional licence to sell alcohol that a policy is in place requiring steps to be taken to verify the age of anyone attempting to purchase alcohol who appears to the seller to be under 25.
This is just one of the measures introduced by the Alcohol etc (S) Act 2010.
Full information on the requirements as well as an outline draft policy can be accessed from this link: Age verification Policy
The Moray Licensing Board encourages all licence holders to have a written policy and the Licensing Standards Officer will be checking for the same.
The correct forms of ID are going to be crucial to this process. Young people should be prepared to be asked for ID more often and both young people and licence holders should know what forms of ID to carry and look for.
Further information and downloads, including age verification posters, are available through these useful links:
Proof of age cards including Young Scot
Challenge 25 downloads/posters
The Scottish Government has produced guidance on the provisions and application of the Alcohol etc (S) Act 2010. The guidance and associated documents can be accessed through the following links:
The documents also include a sample of an industry standard age verification policy for a retail chain selling alcohol for consumption off the premises.
The Home Office has also produced guidance ID documents in general, including checking for false IDs. That can be accessed by clicking here.
Corrections and Review
Please follow this link to view the Moray Licensing Board's responses to points raised by consultees during the review of the statement of licensing policy. Responses to Consultees
The document may contain errors requiring correction from time to time. Should anyone notice an error or have a query relating to a particular matter then please email licensing@moray.gov.uk
The policy will also remain under constant review.
If and when any changes are made the updated document will appear on this page.
If you experience any problems in obtaining a copy of the document then please notify us by emailing licensing@moray.gov.uk
Contact Us
Legal and Democratic Services

Rate this Page