Tourist Information - Moray Heritage Connections
Visit the Moray Connections website www.morayconnections.co.uk and find out more about the heritage of Moray and places to visit.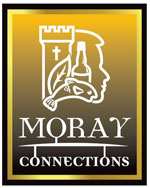 Discover Moray's contribution to the world through Moray Connections commemorating the lives of famous people from Moray; good, bad or fabricated. 
Find out more about your family history or the history of your house.
There is something for everyone, whether you live in Moray or are just visiting.
Rate this Page