Armed Forces Covenant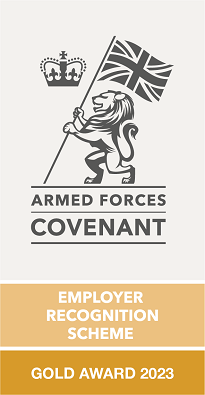 The aim of the Armed Forces Covenant is to encourage local communities to support the service community in their area and promote understanding and awareness among the public of issues affecting the armed forces community. For more information about the Armed Forces Covenant please visit https://www.armedforcescovenant.gov.uk/.
The Armed Forces Covenant in Moray was re-signed in October 2016. You can read more about it here
Armed Forces Information in the North of Scotland
A guide to services for the armed forces community in the north of Scotland, called 'Northern Pathways', is now available containing information for veterans, reservist and serving personnel. Click here to open the guide as a pdf, or you can pick up a copy from your local library or Access Point. Alternatively you may contact Poppyscotland to request the guide in hard-copy form.
Armed Forces Families Information
Information for Armed Forces families in Moray with children in education can be found here
Armed Forces Covenant Fund Trust
Full details of the Armed Forces Covenant Fund Trust can be found here.
Applications should be submitted through the Local Panel.
For further information please contact:
Moray Community Planning Partnership, communityplanning@moray.gov.uk OR
Sarah Riley Evans, Sarah.Riley-Evans483@mod.gov.uk
Armed Forces Covenant Fund Trust Panel
In Moray this consists of representatives at a senior level from:
The Moray Council
RAF Lossiemouth
39 Engineer Regiment, Kinloss Barracks
Moray College UHI
Police Scotland
Scottish Fire and Rescue Service
HITRANS
NHS Grampian
HIE Moray
Poppyscotland
Job Centre Plus
Veterans Advisory Committee
Forces Compare 
Forces Compare is founded and ran by veterans. We help those who serve, or have served, to find the best insurance and finance options through our panel of specialist lenders.
We are dedicated to helping those in the armed forces community save money on finance and insurance, as ex-para and Forces Compare founder discovered, they currently they are prone to being overcharged, and we want to make the community aware of this.
We also proudly display the Armed Forces Covenant, showing our commitment to those who serve and have served in the armed forces, and their families.
Rate this Page