Child Protection in Moray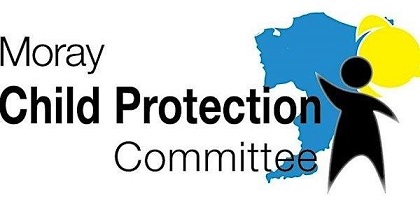 Every child in Moray has the right to be protected from abuse, neglect, exploitation and any other kind of harm that puts them at risk. Child Protection is part of Getting It Right For Every Child (GIRFEC) – A national approach to improving outcomes and supporting the wellbeing of children and young people. In Moray we are ensuring that effective child protection procedures are in place wherever there is a likelihood or risk of a child coming to significant harm and we will work in Partnership with Social Work, Police Scotland, Health, Education, Housing and the Third Sector to ensure all children and young people are kept safe.
We all have a duty to protect children, whether we are professionals or private individuals.
If you have a child protection concern or want to report child abuse or neglect please use the following details to report your concern:
01343 554370 (during office hours)
03457 565 656 (Social Work - Emergency Out of Hours)
101 (Police Scotland) Call 999 if it's an emergency or a child is in immediate danger.
Alternatively, you can email childrensaccessteam@moray.gov.uk
Contact us even if you are unsure, then we can take steps to assess the risk to the child and, if needed, to protect them.
If you have general queries about the information on these webpages, please use the contact information in the 'Contact Us' box below.
On this site you will find information for:
Contact Us
(Not for reporting child protection concerns)
Moray Child Protection Committee
The Moray Council, Education and Social Care,
High Street, Elgin
IV30 1BX

01343 543451
Rate this Page