Bellie - Spey Bay War Memorial
The Spey Bay war memorial stands in Bellie cemetery close to the B9104 between Fochabers and Spey Bay. 
It stands within a plot delimited by a low stone kerb.  
The monument stands on a two-step square plinth. A pyramidal base is topped by a Celtic cross with a square plain stone shaft, and head with carved interlace. 
The memorial commemorates lives lost in the Second World War, the dedication carved on the cross shaft and a list of names on the base.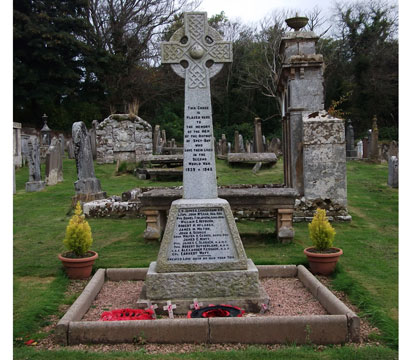 Contact Us
Lands, Parks and Countryside

Rate this Page