Cullen War Memorial
Overlooking Cullen Square the War Memorial commemorates World War I and II.  
The architect was Mr Wittet from Elgin. 
It is in the form of an 8 sided sandstone construction with a domed roof on a stepped base. The rear door gives access to small internal cell. 
Names are inscribed in granite panels on the sides. It was unveiled in December 1920 by Lt.Col. J. Dawson.  
The foundation stone was laid by the Countess of Seafield in August 1920.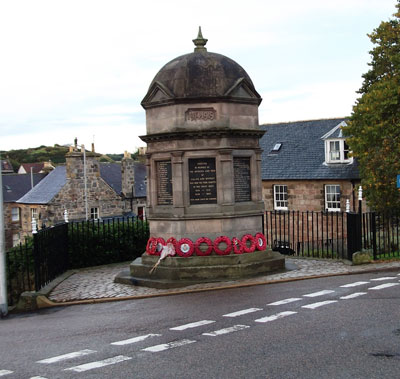 Contact Us
Lands, Parks and Countryside

Rate this Page