Dufftown War Memorial
Lying within a garden of remembrance at the Northern end of Balvenie Street is the War Memorial to Mortlach parishioners who died in WW I and II. 
It is in the form of a bronze gothic cross with attendant angels on top of granite-ashlar pillar on a square die and stepped base with a bronze wreath on the front face. I
t was unveiled in November 1920 by the Duke of Richmond and Gordon.  
The foundation stone was laid by HRH Prince Arthur, Duke of Connaught, in April 1920. 
It was designed by Messrs A. Marshall Mackenzie and Son.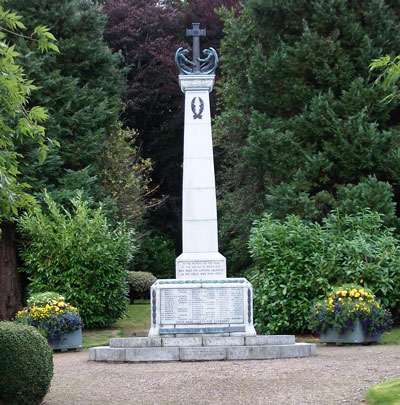 Contact Us
Lands, Parks and Countryside

Rate this Page