Edinkillie War Memorial
Set against the north side of the north wall of the churchyard at the side of the A940 is a War Memorial commemorating members of the parish who were killed in the two world wars and in the Malayan Emergency. 
A rough hewn stone built structure, containing a recess flanked by columns, the shelf holding a stone basin, and the inner faces of the recess comprising plaques listing the names of those killed.
It was Unveiled in 1921 by Lt Col. The Hon. Robert Bruce.  It was moved to its present location in 1989 from the A940 and Estate Access Road junction due to road widening.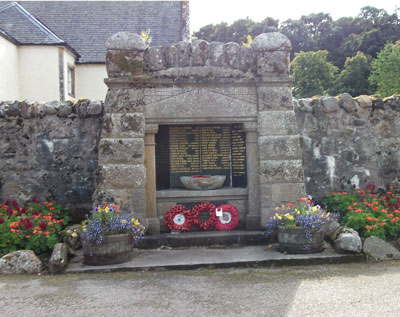 Contact Us
Lands, Parks and Countryside

Rate this Page