Delnashaugh War Memorial
The Bridge of Avon war memorial stands at the side of the A95 at the junction of the Tomintoul and Grantown roads. 
A pyramidal base of rough hewn blocks is surmounted by a rough hewn Celtic cross. 
Set into the base are two rectangular polished stone plaques, the upper listing losses in WWI, the lower WWII.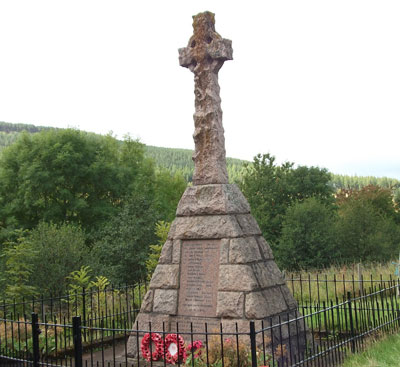 Contact Us
Lands, Parks and Countryside

Rate this Page