Early Learning & Childcare (ELC)
The Scottish Government currently funds early learning and childcare a year for three, four and eligible two year olds. In Moray, this is delivered by a combination of school nurseries, independent (private and third sector) early learning and childcare providers, and childminders.
Since August 2020 all three and four year olds and eligible two year olds in Moray are entitled to 1140 hours of funded early learning and childcare a year, paid for by the Scottish Government.
How to register
Nursery registration for the 2021/22 session starting in August 2021 for children born between 1 March 2017 and 28 February 2019 will commence on 18th January 2021 and will run for two weeks.  Due to the COVID pandemic, registration will be undertaken online other than in absolutely exceptional circumstances.  Please note that parents should not attend nurseries to register - if you are unable to apply online, please contact education@moray.gov.uk or 01343 563374.
To apply online, you will need the following information:
Address and contact details for all parents/carers, including postcode
Birth certificate (saved as a jpg, png, pdf or zip) - a scan or a photograph will suffice - please make sure that the details are clearly readable on the scan/photograph you provide.
Proof of main residence (saved as a jpg, png, pdf or zip) A valid driving licence, tax credit statements, council tax bill, utilities bill dated within 3 months of your application date (January 2021), MOD 1132, signed missives if moving into new property. *please note that we cannot accept bank/credit card statements
Emergency contacts details
Medical conditions (eg. allergies) and any medication taken
Doctors surgery details
Registration for the ongoing 2021/22 session -         Application Form 2021/22 Session (Two Year Olds only)
Eligibility for ELC
Session 2021/2022
A child whose date
of birth is between:
Will be eligible for
a funded place from:
Type of place:
17 August 2016 and
28 February 2017
17 August 2021
Deferred Entry
1 March 2017 and
28 February 2018
17 August 2021
Pre-school
1 March 2018 and
31 August 2018
17 August 2021
Ante pre-school
1 September 2018 and
31 December 2018
10 January 2022
Ante pre-school
1 January 2019 and
28 February 2019
18 April 2022
Ante pre-school
Eligibility for two year olds
Two year olds are eligible for 1140 hours of funded ELC from August 2020 if they meet one of the qualifying criteria.
Early learning and childcare is not statutory, and it is for parents to decide whether they want their child to participate.  As early learning and childcare is not statutory, Moray Council does not provide transport.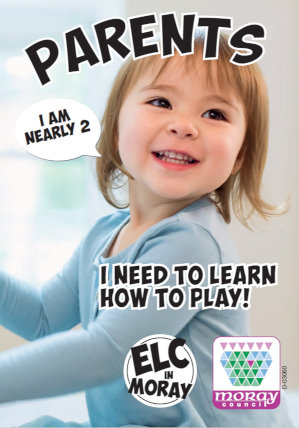 Choosing an Early Learning & Childcare provider
Registered Childminders
You can find a list of registered childminders in Moray here.
Allocation of places
When allocating funded ELC places, priority is given as follows:
Child with existing attendance in the nursery
Child resident in secondary catchment area and sibling in the nursery
Child resident in secondary catchment
Child with Co-ordinated Support Plan (CSP), and/or assessment by the Education Authority
Child outwith secondary catchment area and sibling in the nursery
Child outwith the secondary catchment area
Priority within any of the six categories above, where it is necessary to be determined, will be given to older children first and then to those resident closest to the setting (distance being calculated by the straight line method).
After you have registered you can expect to receive a letter confirming your place as follows:
| | |
| --- | --- |
| Eligible start date | Allocation letters sent out |
| August | March/April |
| January | November/December |
| April | February |
You will not receive a letter if your first choice is full.  You will automatically be contacted by the nursery or childminder that you listed as your next choice.  
If all of your choices are full, you will be contacted by the Moray Council Early Years team to discuss alternatives.
Contact Us
Education
Council Office
High Street
Elgin
IV30 1BX

01343 563374
Rate this Page