Findochty harbour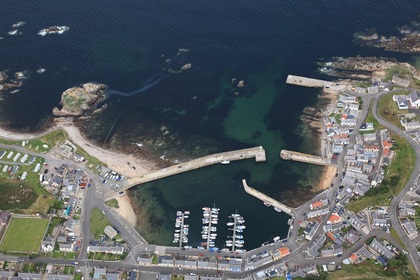 Findochty harbour, three miles east of Buckie, has two basins. Over 100 berths are available to accommodate the demand from a wide range of pleasure and fishing boats which mainly consist of creel boards and long-liners catching mackerel.
There is no Harbour Master at Findochty, so all those wishing to visit by vessel should contact the harbour office on 01542 831700 to inform them of arrival times and access. Alternatively, radio VHF Channel 16, working channel 12.
For up to date information please contact the harbour by phone on 01542 831700 or email buckieharbour@moray.gov.uk.
Rate this Page